SEB NMMS Exam 2022 The National Means Cum Merit Scholarship (NMMS) is provided by the MHRD, Government of India. The Ministry of Education awards a total of 1,00,000 NMMS scholarships every year to meritorious Class 8th students. NMMS exams are conducted by SCERTs/Education departments at state level in offline mode. Students have to go through a NMMS scholarship 2022 apply online and offline process. It is mandatory for students to pass 8th with a minimum score of 55% to be eligible for the NMMS scholarship 2022-23. Those who qualify the NMMS 2022 scholarship exam with minimum marks will receive the Scholarship.
Also Check : STD 3 to 8 Punah Kasoti Paper – Download Ready To Use PDF
Though NMMS is a Central Government scholarship scheme, its selection test is conducted by each State/UT for their respective students. These tests include a mental ability test and a scholastic aptitude test whose guidelines are set by the NCERT. The applicants need to complete each test in a maximum time duration of 90 minutes. However, children of special abilities are given some extra time to complete the tests. Given below are the details about this State Level Examination Test.
SEB NMMS Exam Overview
Before we provide you with all the details on the NMMS scholarship, let's have an overview:
| | |
| --- | --- |
| Name of Scholarship | NMMS Scholarship 2022 |
| NMMS Full Form | National Means Cum Merit Scholarship |
| Launched by | Government of India |
| Beneficiary | Students of India |
| Objective | To provide financial assistance |
| NMMS Scholarship Portal | www.sebexam.org |
| Year | 2022 |
| Financial Assistance | Rs 12000 per annum |
| Mode of Application | Online |
NMMS Scholarship 2022 Apply online can be done scholarships.gov.in Fresh New Registration Renewal, Eligibility status application form. NMMS Scholarship has a Central Government sponsored scheme. It has been started for the welfare of students from class 8th onwards. The NMMS Scholarship 2022 scheme has financial support given to meritorious students. And also encourage them to study further. At the secondary stage class, a much weaker section child becomes labours. They started to do work for family earnings.
Also Check : NMMS Exam Online Tests Link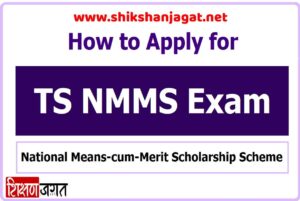 SEB NMMS Exam Details
Under this scheme, 100,000 scholarships are awarded to the gifted or meritorious
students whose parental income is not more than Rs. 1,50,000/- per annum from
all sources. Each State /UT have fixed quota of scholarship as given at Annexure
of concerned age group of class VII and VIII. The scheme would provide reservation to different categories of students as per the State/UT norms; as different States/UTs have their own norms of reservation.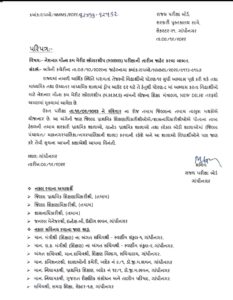 SEB NMMS Exam pattern
S.No
Particulars
Particulars
1
Mental Ability Test (MAT)
• This test examines the reasoning abilities and critical thinking of students through 90 multiple-choice questions. Most of the questions may be based on topics like analogy, classification, numerical series, pattern perception, hidden figures.
• This test also includes Hindi and English proficiency test.
2
Scholastic Aptitude Test (SAT)
• SAT consists of 90 multiple-choice questions.
• The syllabus of SAT covers the subjects of science, social studies and mathematics as per the syllabus of class 7 and 8.
The Central Government has given, about 1,00,000 Scholarships among students previously. Therefore, this year too, the government has expected the number of student applications will definitely increase from last year. All the interested students have to apply soon as this golden opportunity for them.
Also Check : PSE Exam Online test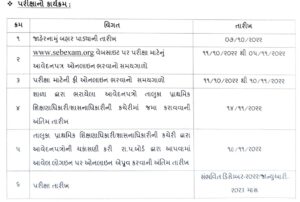 SEB NMMS Exam Syllabus
Start with knowing the NMMS 2022 syllabus and try to finish it at least a month before the examination.
The questions asked in the NMMS exam are of class 8th level. So, students must cover the NCERT syllabus of Class 8 first.

Focus on subjects like science, social science, and mathematics subjects to score well in the examination.

Some questions may also be asked from the syllabus of class 7.

For MAT, students should also prepare questions from reasoning. They can refer to any best book for reasoning.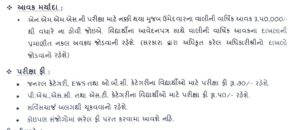 SEB NMMS Exam Dates
Important Dates
Notification Date
07-10-2022
Online Apply Starting Date
11-10-2022
Online Apply ending Date
05-11-2022
Online Fee Collection Dates
11-10-2022 to 10-11-2022
Exam Date
Not Announced
SEB NMMS Exam Important Links
Click Here for NMMS 2022 Notification
Click here to Apply Online for NMMS