National Achievement Survey : National Achievement Survey (NAS) is a nationally representative large-scale survey of students' learning undertaken by the Ministry of Education, Government of India. NAS gives a system level reflection on effectiveness of school education. Findings help compare the performance across spectrum and across population in order to find the desirable direction for improvements.
Also Check : Home Learning STD 7 Daily Video – Watch Daily Live Class Video
National Achievement Survey
National Achievement Survey-2021 is scheduled on 12th November 2021. The National Council of Educational Research and Training (NCERT) has developed the Assessment Framework for gauging the competencies attained by the students vis-a-vis learning outcomes. The Survey goes beyond the scorecard and includes the background variables to correlate student's performance in different learning outcomes vis-a-vis contextual variables. This national level survey would be conducted by the Central Board of Secondary Education (CBSE) as Assessment Administrator for Grade 3, 5, 8 and 10 students of State Govt. schools, Govt. Aided schools, Private Unaided recognized schools and Central Government schools.
The Survey will be conducted in a monitored environment in the sampled schools. Sampling Design for NAS 2021 intends to support the predefined and agreed objectives of the national assessment, NAS 2021 intends to provide information of what India's students know and can do in key grades and subjects at national, state, district and school type. Selection of sampled schools is based on UDISE+2019-20 data. Therefore, the States, Districts used for drawing of the samples for NAS 2021 is exactly as per the UDISE+2019-20.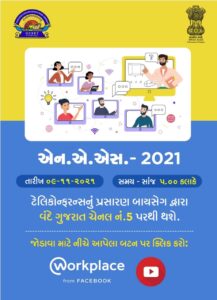 NAS માં સમાવિષ્ટ શાળાના વેકેશન લંબાવવા બાબતે આજનો પરિપત્ર ઓફીસીઅલ પરિપત્ર
National Achievement Survey
NAS findings would help diagnose learning gaps of students and determine interventions required in education policies, teaching practices and learning. Through its diagnostic report cards, NAS findings help in capacity building for teachers, officials involved in the delivery of education. NAS 2021 would be a rich repository of evidences and data points furthering the scope of research and development.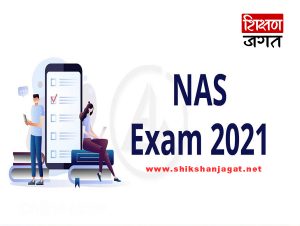 With this in view, NAS-2021 Portal has been developed by NIC as a dynamic platform in consultation with the NCERT, CBSE, UNICEF, DDG (Stats) and NITI Aayog under the overall guidance of Ministry of Education, Government of India. This portal would be a sustainable educational management information system both for helping in smooth conduct of NAS-2021 as well as for future decision-making based on data analytics.
NAS માં સમાવિષ્ટ શાળાના વેકેશન લંબાવવા બાબતે આજનો પરિપત્ર ઓફીસીઅલ પરિપત્ર
The portal provides role-based functionality and dashboard for managing the resources (various functionaries involved in the conduct & administration of NAS), activity and event monitoring, capacity building, reporting & documentation, post NAS analytical report in the customized formats.
National Achievement Survey
The National Achievement Survey (NAS) conducted throughout the country on November 13, 2017 for Classes 3, 5 and 8 in government and government aided schools. The survey tools used multiple test booklets with 45 questions in Classes III and V and 60 questions in Class VIII in Mathematics, Language, Sciences and Social Sciences. The competency based test questions developed reflected the Learning Outcomes developed by the NCERT which were recently incorporated in the RTE Act by the Government of India. Along with the test items, questionnaires pertaining to students, teachers and schools were also used.
National Achievement Survey
The learning levels of 2.2 million students from 1,10,000 schools across 701 districts in all 36 States/UTs were assessed. The findings of the survey, will help to guide education policy, planning and implementation at national, state, district and classroom levels for improving learning levels of children and bringing about qualitative improvements.
After you have practiced all types of questions, you can take a Mock Test with 50 questions. The Mock Test has questions selected randomly from each topic. Scores for the mock tests taken in the past are displayed in a bar chart. This is a great way to track how you are progressing in mock tests. There is no limit on how many mock tests you can take.