Oxford Dictionary English To Gujarati App A New Dictionary from Oxford. Follows and authentic, up-to-date Oxford word-list and is based on original Oxford source material. Gujarati transliteration by a distinguished Gujarati lexicographer. 34 English words and phrases with short, precise Gujarati definitions cover a broad range of contemporary English. Separate clear entries for derivatives and abbreviations. Senses of words ordered by frequency of use. Pronciation clearlyindicated by te principal stress mark in the English head-word followed by Gujararti transcription.
Income Tax Calculator 2022 | Calculate your Tax In Few Steps
Gujarati To English Dictionary offline and free. You can search both English and Gujarati words. You can search words directly from "Internet Browser" or other Applications by using Sharing option. In the sharing option you will find "Gujarati Dictionary" and choosing "Gujarati Dictionary" will open the dictionary with the shared word so you need not type. Exiting from the dictionary will return you to "Internet Browser" or other Applications again. This is not only a Dictionary but also a learning tool. You can use this dictionary when you have no Internet connection. MCQ (Multiple Choice Question) option is available.
Oxford Dictionary English To Gujarati App
There is autosuggestion so you need not type full words. You also can use Speech to text feature. You can add words to the study plan and remove words from the study plan. When you start typing, you will see some words starting with the letters you typed. The dictionary searches in a database for the matching words. This can slow down typing in small handsets. Therefore in settings there is an option to turn that off. So low profile mobile handsets can turn off Auto search to type quickly.
You will see a Dictionary icon on the notification bar to start the app quickly. On sharing text you will find the Gujarati Dictionary. This will be helpful to find out the meaning of any word.
The Oxford Dictionary of English with more than 150 years of research behind it, is globally accepted as the highest authority in the study and reference of the English language.
Oxford Dictionary English To Gujarati App
ODE is a valuable resource for anyone using English in an academic or professional context. Tailored to:
• Students preparing for ACT, SAT , IELTS or TOEFL exams
• Professionals actively using English
• Academics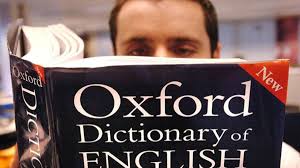 As well as anyone else who needs a comprehensive and authoritative dictionary of current English at work or at home.
RICH CONTENT
• The very latest 2020 word database from Oxford University Press with over 350,000 words, phrases and meanings
• More than 75,000 audio pronunciations of both common and rare words, including those with varying pronunciations
• Phrases– understand how a word is used in expressions by native speakers
• Special topics reference content – easily look up topic-specific content
• Word-of-the-day – expand your vocabulary by learning a new word, every day
Oxford Dictionary English To Gujarati App
This flagship dictionary from Oxford University Press is the best Android app for building up vocabulary, reference or use in education.
ADVANCED LEARNING TOOLS
Not sure how to spell or pronounce a certain word or phrase? The dictionary combines several search tools to match or suggest what you are looking for:
• Fuzzy search – find a word even if you don't know exactly how it is spelled
• Voice search – lookup a word without having to spell it
• Wild card search – use '*' or '?' to replace a letter or entire parts of a word
• Search autocomplete – displays predictions as you type
• Keyword lookup – search for compound words or phrases
• Camera search – look up words without having to type them
• Favourites list – create custom folders with lists of words
• Recent list – easily review already looked-up words
• Tap to translate entries in other apps
Oxford Dictionary English To Gujarati App
CUSTOMIZABLE AND USER FRIENDLY EXPERIENCE
• Optimized for Android – dark mode, support for Android 10, no permissions required, etc.
• Colourful themes – transform your learning experience with a comfortable visual layout
• Home page – an intuitive start for your journey into the English language
• Word sharing – share word definitions via the installed apps on your device
Download English To Gujarati Dictionary From Here Link 1
Download English To Gujarati Dictionary From Here Link 2