Career Guidance Book In Gujarati : Gujarat Information department published career Guidance Book in Gujarati(Karkirdi Margdarshan). You can view or download this book in pdf format by below mentioned link. This book is published by Gujarat Information Department each year. You can get guidance for what after 10th and what after 12th.
Career Guidance Book In Gujarati
All Students Can Download Through its official website http://gujaratinformation.net. You can See also details about Karkidi Margdarshan Booklet 2020. This File Available in PDF format. How To Downlaod Karkirdi Margdarshan 2020 "Career Guidance" Book ? What After 12th science Career Guidance Book in Gujarati , Download karkirdi margadarshan Book pdf 12 Science General Booklet 1 12 Science Group B Booklet 2 12 Science Group A Booklet 1.
આ પણ વાંચો : Gujarat/Bombay Primary Education Act 1947 | Must Download For TPEO Exam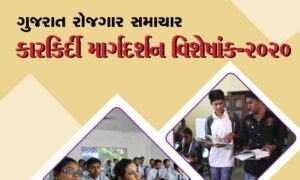 આ પણ વાંચો : Parivar No Malo Salamat Ane Hufalo By GCERT | All day pdf
Gujarat state Million Students Complete a 12th Pass And 10th Pass, Main Problems has an After 12th What's Course In India, In this PDF File 369 Page Guide all Celebrity In India, Vijay Rupani, And Other Education Professor, And Teacher, All Basic Information Available In This PDF, All Candidates Problems Solve Read This Career Books and Other Details, You Can Follow This Post And Free Download Career Guide Books.
Career Guidance Book In Gujarati
This book is published with the intention of providing career information and guidance to the students. In which detailed information about the career options after standard 10 and 12 is given. This book is published by Gujarat Information Department every year after the results of Std. 10 and 12 are declared. It provides detailed information about options like agriculture, diploma, engineering, ITI, etc.
આ પણ વાંચો : GSBSTB 1 TO 12 Standard Textbooks PDF | Download All Medium Textbooks
Have you just completed your 10th standard (SSC)? You may be confused about deciding a right career path. You might have many questions in mind like What should I do after 10th? , Which stream should I select? Science , Commerce or Arts?, Which is a better field? Selecting the right course after class X is very important as this will have an important impact on what will you become in future.
Career Guidance Book In Gujarati
The Department of Information strives to be the ultimate resource for the government to reach out to the common man through public awareness about the welfare schemes and programs of the state government. To constantly innovate, nurture media relations, and incorporate newer means of communication in order to ensure a healthy exchange of information between the government and the common public.
Instead of going for HSC (10 +2 years), you can opt for Diploma engineering after standard 10. Some fields that you can select in diploma are Civil Engineering, Mechanical Engineering, Electrical Engineering, Electronics and Communication, Computer technology, Information technology, Information & Control Engineering, Power Engineering, Mechatronics, Hotel Management and Cattering technology, Plastic engineering, Fabrication Technology, Chemical Engineering, Printing Technology, Ceramic Technology, Architecture Assistant-ship, Automobile Engineering, Metallurgy, Textile Manufacturing, Textile Processing, Mining Engineering etc. You will generally need to give an entrance test to get admission. Generally the Central diploma admission committee takes the exam.
A good option after 10th is studying +2 or HSC. It can help to secure a strong foundation for further studies like graduation and post graduation. The selection of the streams for 11th and 12th standard (HSC) depends upon the students aptitude but the most important factor is one's interest in the subject and the purpose for selecting the course.
Career Guidance Book In Gujarati
Whether to choose science, commerce or arts stream is the most difficult thing to decide for students. Lets make it simple. Choose a field in which you have passion. Remember, no field is better or superior than other. It just depends on what you like to do.
If you select Science stream, you have further 3 more options for selecting the subjects. You can select Maths or Biology from the optional subject. Some students opt for both Mathematics and Science subjects. If you want to become engineer then select Maths and if you want to go in medical field then select Biology.
Publisher: Gujarat Information Department
Booklet Name: Career Guidance 2020
Publish Date: 10 June 2020
Website: http://gujaratinformation.net
Important Links ::
Karkirdi Margdarshan PDF Book Download -1
Download Career Guidance File -2
કારકિર્દી માર્ગદર્શન અંક ૨૦૨૨ ડાઉનલોડ કરવા અહી ક્લિક કરો